RESUMEN DE RECURSOS CONECTADOS MILITARES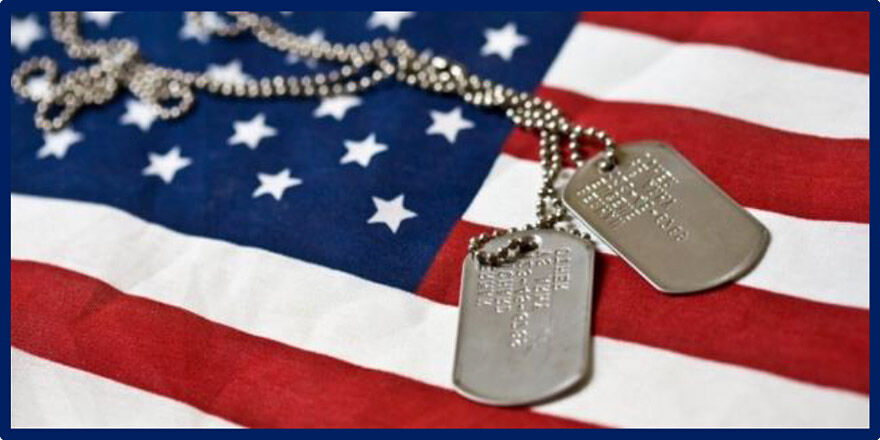 10:00 AM del Martes 10 de Marzo
Repeats the 2nd Tuesday of every other month at 10:00 AM, through April 14.
Asistencia a través de una subvención de la Comisión de Veteranos de Texas
(NOTA: No 10 de diciembre de 2019 Resumen de recursos)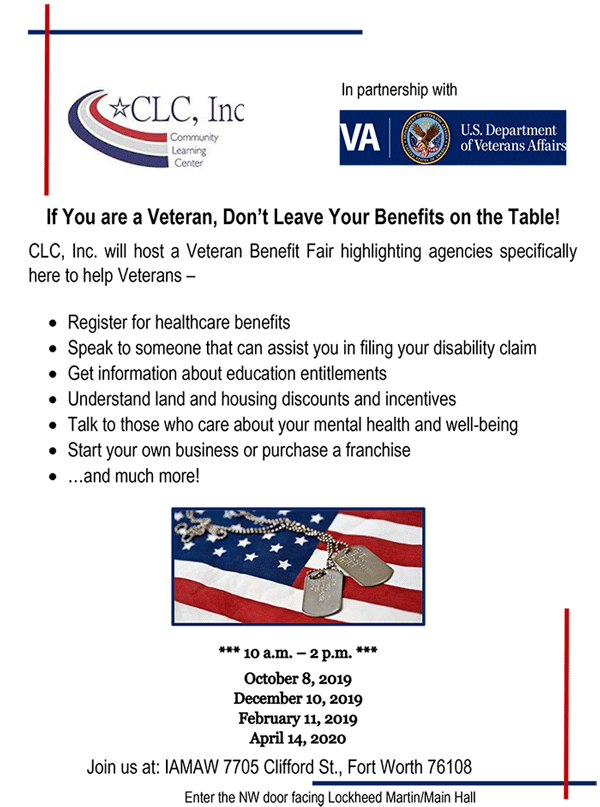 CLC, Inc. se ha asociado con el VA del Norte de Texas y juntos ofrecemos un resumen de recursos bimensual que está abierto a todos los militares conectados. Hay muchos veteranos que desconocen los beneficios para los que califican. ¡Nuestros Rodeos de Recursos siguen creciendo!
Keri Anne Wilcox
Consejero de veteranos
CLC, Inc. | 555 N. Grants Lane | Fort Worth, TX |817-569-9008 ex. 24 | Fax 817-569-9016
Location:
IAMAW (entre en la puerta NW hacia Lockheed Martin / Main Hall)
7705 Clifford Street
Fort Worth, TX 76108
Google Map
817-569-9008 ext. 24
[email protected]